Working with a single source ITAD partner, such as Lifespan has multiple benefits, Lifespan has established a global footprint through a robust partnership network which, we both clearly understand and execute unique strategies that are custom created to the organizational needs of our clients. Giving us a competitive advantage to assist our clients on a global scale.
Utilizing our certified ITAD experts we ensure that our clients benefit enormously from the reach that our global partnerships can bring. Growing organizations push platforms and products into new markets, expose brands to new constituencies and enable companies to leapfrog the traditional barriers of expansion and scale by using the core competencies of upgrading their IT infrastructure. Lifespan has been a recognized leader and innovator in the IT Asset Disposition ("ITAD") industry for almost 20 years. We offer our clients a single source vendor point with a global footprint to provide ITAD services that makes us a consistent, efficient, secure and financially rewarding ITAD partner.
We lead from the front
At its core, Lifespan is an ITAD company that is built around an understanding, that each client of ours has different needs and requirements for their ITAD program. These can be logistical needs, packing requirements, internal efficiency plans or any special or unique compliance mandate that has to be met. Essentially trying to remove any bottlenecks that may hamper your business and make sure the disposition of your equipment is as seamless, safe, secure and efficient as possible.
Lifespan has been a principal ITAD partner for major corporates, for the last 20 years. With a vast scale of operations and logistical support spread across 33+ locations in North America, we assure you the best ROI on your ITAD requirements.
While the benefits of our partnership are becoming increasingly clear, the effects of moving from a local contractor to a single source vendor will ripple throughout every aspect of your organization and how it operates. We succeed by taking a partnership-first mindset that requires us to constantly re-examine and potentially disrupt its traditional practices and old ways of operating.
The over-reliance on unorganized e-waste management is inherently dangerous, keeping companies in the crosshairs of industry and community watchdogs. According to a recent report by the EPA, It has been estimated that everyday, we are to get rid of over 416,000 mobile devices and 142,000 computers either by recycling or disposing of them in landfills and incinerators. Filling in those gaps and bringing that many changes into an organization's IT disposition plans in a real, lasting way is too big a challenge for one company to handle alone. By collaborating across and within our partner network, we drive meaningful progress on an enormous and complex business issue.
Our ever expanding partnership network
We are not a one-size-fits-all program, we do what our clients need and require. And believe in fostering greater strategic collaboration between and amongst the business, government and social sectors.
If you are interested in planning or implementing an enterprise-wide ITAD program Lifespan can help. Contact Lifespan to schedule a 15-minute ITAD conversation and start the process to create the best ITAD program for your organization.
https://lifespantechnology.com/contact-us/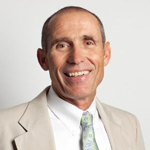 James Drohan
VP – North American Sales
Lifespan International Inc.
Email
To learn more about Lifespan's ITAD Solutions please visit:
https://lifespantechnology.com/itad-solutions/