Contact Us
Toll Free: (888) 720-0900
* Required field.
Reuse: Addressing the Digital Divide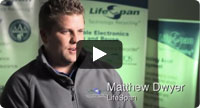 Here's how just one of the programs that LifeSpan supports helps ensure that kids have access to computers.
If you'd like to learn more about this program or other ways to support non-profits through your ITAD program, read our blog or contact us.