How to dispose obsolete IT assets?
Year in and year out, this is a question that every organization has to find an answer to. Today's cutting-edge technology is tomorrow's scrap. That pile of abandoned personal computers, laptops and tangled cables dumped in the corner can quickly take over your entire office if left unchecked. The IT lifecycle is unforgiving and inevitable.
Let's talk about EPP
In the late 90's and early 2000's the popular answer was to gift or sell company-owned PCs, notebooks and other IT assets to employees through an Employee Purchase Program. At the 2017 summit of ITAD service providers, attendees were posed the question if programs of this nature were still offered at the organizations they worked for. By a show of hands and the panel discussion that followed, it appears the practice has largely been abandoned. While there is no published data on the subject, the poll results of the 2017 summit were overwhelmingly conclusive. Less than 2% of enterprises with 1000 end-users or more offer EPP today.
While not exclusive to IT EPPs, the research done by Purchasing Power LLC, a provider of eCommerce employee purchase programs, suggests a similar verdict. For their published white paper titled "By the numbers: Which employees use Purchase Programs and why?", they conducted a survey among US adults employed full time or with a spouse employed full time. Only 37% said they would be "at least somewhat likely" to use employee purchase programs for major purchases if given the opportunity. Definitely not a resounding vote of confidence.
Also interesting to note, according to an earlier survey by Purchasing Power LLC, purchases for computers and electronics through EPP were largely confined to the month of August when children head back to school.
Decoding EPP
Again, while there is no published data to support it; what is certain is that every IT manager will at some point in their career be asked to assess the pros and cons of setting up an EPP. In this post, we summarize the challenges faced by an organization with the successful implementation of an EPP program.
It's not as cheap as you think
Our past experience at LSI and one shared by others in our industry is that EPP once in place is rarely utilized. The fundamental reason being that EPP almost never meets employee expectations of spectacular discounted prices. As employees soon discover much to their shock, the pricing is often similar and sometimes even more when compared to eBay, Amazon and other eCommerce sites. Lifespan and most other credible ITAD firms are part of the Microsoft MAR program that requires resale of OS licensing. This hikes the EPP cost further in comparison to online stores that are not burdened with this licensing policy. In addition, the recertification process for resale of refurbished IT with warranty to schools and businesses creates a cost and quality disadvantage vis-à-vis private resellers.
What you see is not what you get
The other common reason for dispute that arises because of EPP is the actual device itself. Through EPP, employees wish to buy their "own" device. Having used it on an everyday basis gives them a certain assurance with the purchase. However, this is not feasible for security reasons and the IT retirement process in general. While the same make/model can be arranged, the employee almost never purchases their "own" device.
Exclusive is expensive
It is impractical to maintain EPP sites with stock exclusively from one company. The cyclical nature of the IT asset lifespan necessitates that the EPP compiles inventory from multiple sources. The end result being that the device purchased by the employee may not even be a device from the employer.
Used computers fail
Organizations that have offered EPP programs in the past learnt this the hard way. EPP usually results in employee dissatisfaction. The warranty offered on an old device is not the same as the warranty offered on a new device. But as the program is associated with the organization, there is an implied warranty and promise of support in the mind of the employee. Often, the employee ties up internal tech support to resolve problems faced with the device procured through EPP.
EPP & ITAD mix like oil & water
Some organizations attempt to set up the EPP internally and strike a balance between ITAD and EPP. They allocate a percentage of their disposable IT assets for their employees and dispose the rest through their ITAD partner. Unfortunately, this increases the organization's risk of data loss and could also potentially lead to an infringement of their MS license. If an employee buys a wiped system and then reloads Windows 10 from the COA on the back of the unit, then Microsoft, for all legal and technical reasons, considers it pirated.
While the arguments are stacked against EPP, there are still some organizations that have warded off the dangers and maintained successful EPP programs. LSI offers its ITAD clients with all the required assistance for running a branded EPP site. These sites are not exclusive to any firm and offer an inventory mix that meets the basic personal computing needs of most users. More importantly, LSI with the assistance of its parent firm CDI Technologies offers extended warranty and most of the conveniences available through IT purchases at eCommerce sites online.
Contact us to learn more about how Lifespan can help your organization become a responsible steward of the environment and at the same time, help you recover the maximum value of your I.T. investments.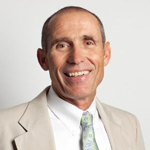 James Drohan
VP – North American Sales
Lifespan International Inc.
Email
To learn more about Lifespan's ITAD Solutions please visit:
https://lifespantechnology.com/itad-solutions/