Up until now, our economy has been 'linear'. Organizations adopted this system to manage all their resources, and not just their IT assets alone. In a Linear Economy, goods are manufactured from raw materials, sold, used, and then discarded as waste.
The Platform for Accelerating the Circular Economy (PACE) reported in January 2019 that each year, approximately 50 million tons of electronic and electrical waste (e-waste) is produced. Only 20% is formally recycled. If ignored, by 2050, it would more than double to 120 million tons annually. In the United States and Canada alone, every person produces roughly 20kg of e-waste annually.
As a rising population, growing resource consumption and its negative environmental impact confront the world, carrying out business, as usual, is no longer an option for a sustainable future.
While the concept of a Circular Economy had been discussed, switching to it from the current linear model of economy has attracted the attention of the major global companies and policymakers.
A circular economy is an economic system aimed at minimizing waste and making the most out of our resources. Extending the life of products and re-using components brings an even larger economic benefit. For the future to have enough raw materials, our economy must become circular. The four cornerstones of the Circular Economy – reuse, recycle, repair and share, ensure not just an end to waste but also an opportunity to create a new type of sustainable economic growth.
The PACE report also points out, that harvesting the resources from used electronics produces substantially less carbon-dioxide emissions than mining in the earth's crust. E-waste is also a boon. It represents a huge opportunity. Its material value alone is worth at least $62.5 billion annually, which is more than the gross domestic product (GDP) of most countries. It may contain precious metals such as gold, copper, and nickel as well as rare materials of strategic value such as indium and palladium. A lot of these metals could be recovered, recycled and used as secondary raw materials for new goods.
ITAD is forged out of a Circular Economy
The volumes of e-scrap produced annually are huge and growing. This highlights the huge sustainability value of ITAD. The numerous benefits of ITAD are well known but the more important need is to discuss how an organization can implement it and leverage its power packed potential.
In a Circular Economy, we could change the way capital is created from our resources, if we manage our assets as follows:
Get rid of the 'buy, use, dispose of' model of utilizing assets.
Minimize resource input, waste, emission, and energy leakage by slowing, closing, and narrowing energy and material loops.
Focus on long-lasting design, maintenance, repair, reuse, remanufacturing, refurbishing and recycling via corporate experts or certified professionals.
Discuss and implement strategies on areas such as design thinking, systems thinking, product life extension, and recycling.
Lifespan's IT Asset Disposition (ITAD) Program supports businesses moving to a Circular Economy by retiring IT assets in an environmentally friendly way and increasing buy-back revenue through effective recycling and reuse.
Lifespan with a state of the art refurbishment facility delivers industry's best quality re-certified equipment and ensure maximum return on old IT assets. Over 1 million surplus IT assets are processed every year and sold directly to end-users.
If you are an organization that wishes to follow this path and benefit from our services, we would like to hear from you and assist you in every way possible.
https://lifespantechnology.com/contact-us/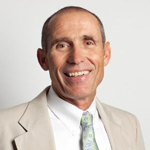 James Drohan
VP – North American Sales
Lifespan International Inc.
Email
To learn more about Lifespan's ITAD Solutions please visit:
https://lifespantechnology.com/itad-solutions/