Lifespan contributes to Responsible Business by doing ITAD right.
As a company that has lead the way with responsible ITAD practices, Lifespan has always looked ahead for new possibilities and events that guide our industry to deliver a positive impact on the sustenance of our planet. Recently, Vito Arminio, Managing Director of Lifespan International's West Coast Region, attended the Responsible Business Summit West in San Francisco.
This event was organized by Ethical Corp, a group that's a thought leader when it comes to sustained business for a greener world. The Summit stressed on the fact that businesses need to be more sensitive in their actions and play a positive role to protect the environment from any further damage.
Speakers from Facebook, HP and Google were also present to share their thoughts and ideas on Corporate Social Responsibility.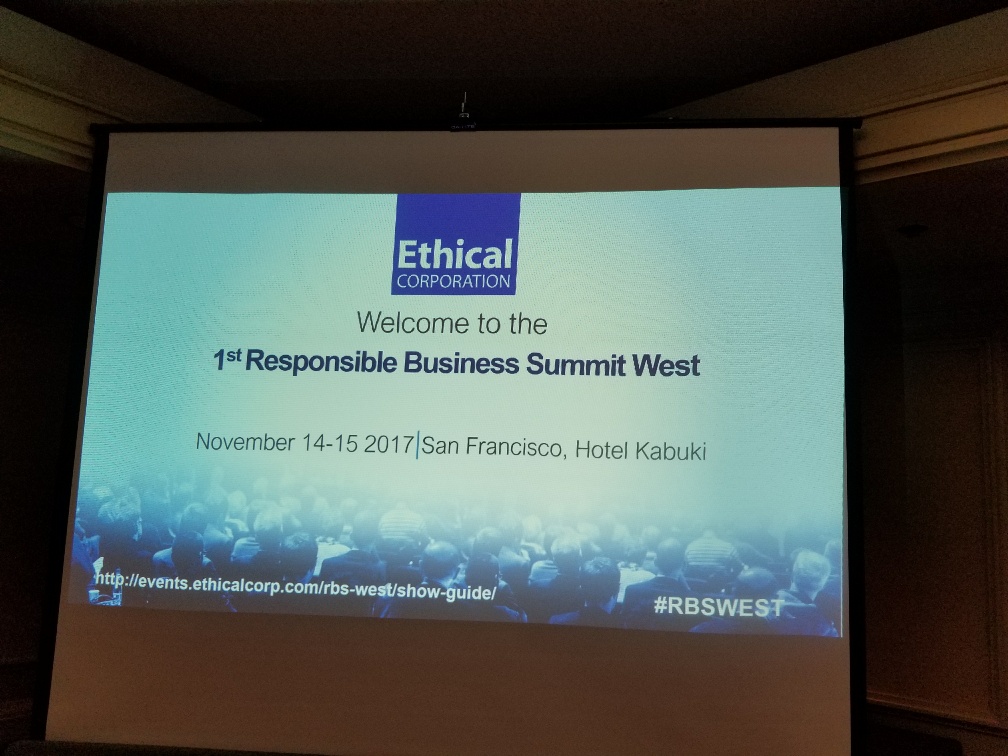 Vito says, "It's inspiring to see such industry leaders take a proactive stance on environmental sustainability.  They have identified the business value of initiatives that have a real social impact.  This is in alignment with LifeSpan's philosophy of responsible and ecological solutions for addressing the retirement of IT Assets" 
Lifespan – We do ITAD Right 
Over the years, Lifespan has constantly evolved with innovative ideas to deliver advanced, eco-friendly expertise to deal responsibly with enterprise-wide ITAD. Lifespan Technology Solutions provides the full range of IT Asset Disposition services. This includes hardware recycling and disposal, data destruction, and hardware resale for the best value. The company is also at the forefront of the circular economy, contributing to society by refurbishing computers for schools across North America.
James Drohan – Vice President, Lifespan Technology Solutions – emphasizes on the fact that his team's focus is to do ITAD right, to make a greener world possible. It extends across all activities of Lifespan, including refurbishing computers for use in schools.
He shares his enthusiasm about the Summit, "Our ITAD services have always been more than just getting money for surplus IT assets.  That's why I was excited to have Lifespan participating in the recent Responsible Business Summit earlier this month in San Francisco.  For some time, I have been actively observing Ethical Corporation's activities as they relate to the circular economy.  As our services are aligned with these objectives, I engaged our Managing Director for Lifespan Western Region, Vito Arminio and suggested he attend on our behalf.  In discussions with Vito post the event it was clearly time well spent as our efforts at Lifespan, to improve IT Lifecycle management for corporations is very much in sync with the business objectives of this organization.  I personally look forward to attending the next event in March 2018."
Contact us to learn more about how Lifespan can help your organization become a responsible steward of the environment and at the same time, help you recover the maximum value of your I.T. investments.
Website: https://lifespantechnology.com/
Email: info@lifespantechnology.com
Phone: (888) 720-0900
To learn more about Lifespan's ITAD Solutions please visit:
https://lifespantechnology.com/itad-solutions/