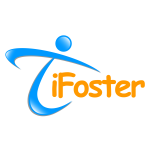 Truckee, Ca – May 18, 2015 – Over the past 3 years, iFoster has delivered 5,000 laptop computers across 48 states to youth being raised in the foster care system. These youth have among the lowest access to computers and the Internet in the country, resulting in the poorest outcomes of any at-risk population. iFoster's programs provide life-changing resources such as computers to children being raised in foster and kinship care.
"When we ask our iFoster members what resources are the most important and most inaccessible, consistent access to a computer is by far the highest priority" said Serita Cox, iFoster's Executive Director. "The stories we hear from youth about the difference a computer has made in their lives are truly heartwarming; from earning scholarships, to graduating college, to applying for first jobs. Through the generous support of our partners, iFoster has been able to make a significant difference in the lives of thousands of foster youth nationwide."
iFoster delivers refurbished laptop computers complete with donated Microsoft Windows 7 and Office 2010 Home & Student through a partnership with Lifespan, a CDI company and one of North America's largest Microsoft Authorized Refurbishers.
"Working with iFoster has been rewarding for Lifespan and particularly for our employees who support the program," said Dag Adamson, President of Lifespan. "It's exciting to see laptops that are no longer useful to corporations be refurbished and become highly valued by foster families. We congratulate iFoster on this milestone and look forward to continuing this partnership. It's fantastic to be part of this solution to address the digital divide."
iFoster would like to thank the many supporters of this program across philanthropy, government child welfare, non-profit organizations, corporations and individual donors who have recognized how critical having access to technology is for our youth to succeed in today's society.
If you are a corporation interested in having your refurbished computers help youth in foster care, please contact Reid Cox at iFoster, 530.550.8001, or reid@ifoster.org.
If you are a member of the foster, adoptive and kinship communities; a youth who has emancipated; or an organization that supports them, please join iFoster and take advantage of all of our resources at www.ifoster.org.
About iFoster
iFoster is a leading non-profit organization dedicated to providing life-changing resources that aid vulnerable children and youth. iFoster programs are free and can be found at www.ifoster.org to members of the foster, adoptive and kinship communities; youth who have emancipated out of the system; and the organizations that support them. The iFoster community directly supports millions of vulnerable children nationwide.
About Lifespan Technology
Founded in 2002, Lifespan is a full service IT asset disposal ("ITAD") provider. The company provides electronic asset retirement including end-of-life data security and data destruction, asset remarketing and electronics recycling services to enterprises, lease companies, and government and non-profit organizations across North American and internationally. Lifespan offers organizations the flexibility of handling large quantities of equipment or many locations with a customized program. Lifespan maintains the highest standards and certifications for data security, environmental protection and ethical business practices. Lifespan holds industry certifications including NAID AAA, ISO 14001, and e-Stewards. Lifespan is a wholly owned subsidiary of CDI Corporation.   Learn more at www.lifespantechnology.com.