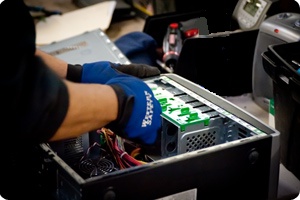 Founded in 2002, LifeSpan provides hardware recycling and disposal, data destruction, hardware resale, and a full range of IT asset disposition services to corporations, OEMs, and municipalities nationwide. LifeSpan offers companies and organizations the flexibility of handling large quantities of equipment with a customized program and works exclusively with EPA-registered and regulation-compliant downstream partners to maintain the highest standards of environmental protection, as well as full compliance with local, state, and national regulations.
We provide the following advantages to our clients:
Lower cost of transportation and logistics, as well as a lower carbon footprint, thanks to a nationwide network of facilities.
Enhanced information security through a rigorous data destruction program.
Consistent environmental stewardship and risk management.
Comprehensive logistics management services.
The ability to package and transport any quantity of equipment within North America.
A single point of contact to manage remote facilities.
Hardware resale and investment recovery programs that can significantly lower your total cost of ownership.
Redundant processing capabilities.